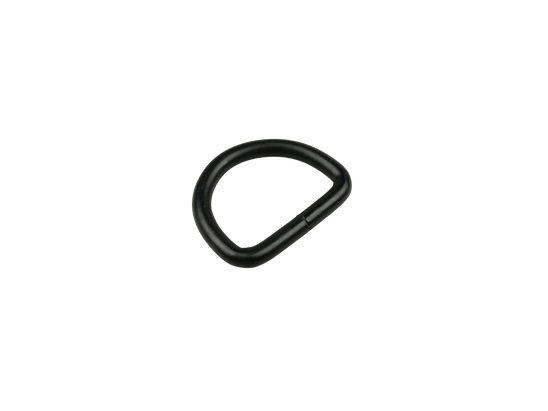 Metal D-Ring - Made in USA, Berry Compliant
Introducing our metal D-ring, proudly made in the USA and manufactured to meet the stringent standards of the Berry Amendment. Available in both black and Coyote brown, this D-ring comes in 1" and 1 1/2" sizes, making it the perfect solution for all your tactical and military manufacturing needs.
Made from high-quality steel wire, this D-ring is strong, durable, and able to withstand the toughest conditions. It's perfect for use in backpacks, bags, and other tactical gear where strength and reliability are a must. The simple yet effective design allows for quick and easy attachment and detachment, providing convenience and flexibility in your gear.
So, whether you're a member of the military, a tactical enthusiast, or simply need a reliable D-ring for your gear, this USA-made metal wire D-ring is the perfect solution. Order yours today and experience the peace of mind that comes with having a strong and dependable D-ring for all your needs.
See Specifications
Specifications
Technical Data
Material

Steel

Load Capacity

Manufacturing Process

Wire-Form

Country of Origin

United States