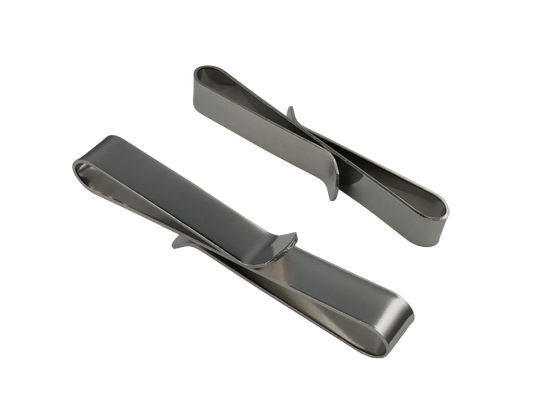 Metal Spring Clip - Narrow, Non-Locking, Dual Sided
Streamline your storage with our Narrow Non-Locking Double Sided Spring Clip. Designed with a narrow profile, this clip offers a compact and space-saving solution. The double-sided spring design provides secure attachment from both sides, while the absence of a locking feature allows for easy one-handed removal. Whether you need to secure documents, fabrics, or small accessories, this clip is your go-to choice for efficient organization.
—
When choosing the right  holster clip for your project application, it is important to understand product terminology & grouping. The terms and variants used by A+ Products, Inc. when describing holster clips are listed on our cheat sheet. 
See Specifications
Specifications
Technical Data
Material

Steel

Load Capacity

N/A

Manufacturing Process

Stamping

Country of Origin

China