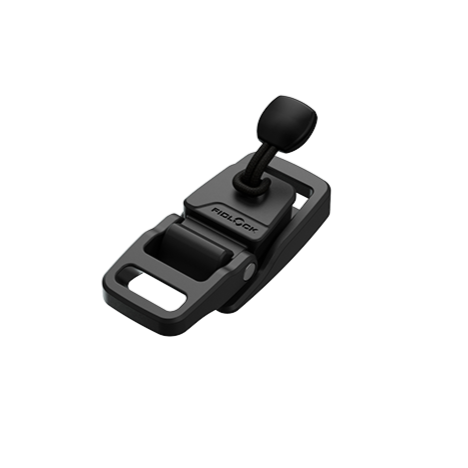 HOOK 15 Helmet Buckle LL
The HOOK 15 helmet buckle LL adds a helmet buckle for 15 mm wide webbing with a ladder lock to the HOOK product family. Thanks to the ladder lock, the length of the strap can be easily adjusted on the helmet. It also features a pull tab to guarantee the highest ease of use when opening and closing the helmet buckle.
FIDLOCK HOOK Helmet Buckles are not available through our web store. Please contact our sales team to learn more about our helmet buckle offerings and place your samples orders.
See Specifications
Specifications
Technical Data
Material

Plastic

Load Capacity

110 lbs

Manufacturing Process

Injection Molding

Country of Origin

China