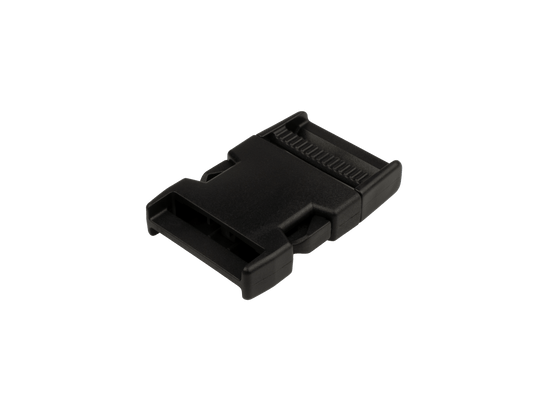 211 Plastic Side Release Buckle
Our plastic side release buckle is the perfect choice for a variety of applications where a secure and easy-to-use fastener is needed. Made of high-quality plastic, this buckle is durable and lightweight, making it ideal for use in a range of industries including outdoor and sporting gear, pet products, and more. The side release design allows you to easily open and close the buckle with one hand, making it convenient to use. The sleek design of the buckle is both functional and aesthetically pleasing, making it a popular choice for designers and manufacturers. Whether you're using it to fasten a backpack, leash, or other gear, this side release buckle is sure to get the job done.
Available in sizes ranging from 3/4" to 2" in black POM material. White is available in 1" size.
See Specifications
Specifications
Technical Data
Material

Plastic

Load Capacity

99 lbs

Manufacturing Process

Injection Molding

Country of Origin

China