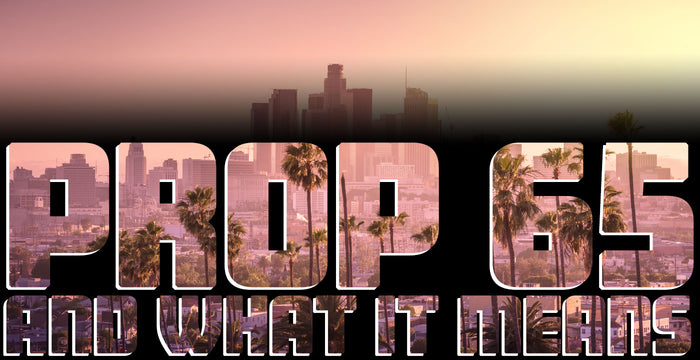 Products are manufactured using a range of synthetic chemicals and natural chemicals. While some are completely safe for people, others may create health and safety concerns. In the state of California, they have Proposition (Prop) 65 regulations and requirements that take into consideration these chemicals that may pose a health risk and requires companies to place an appropriate warning labels on products.
What is Prop 65?
Prop 65 is a requirement that covers any product that is purchased by Californians for use in their homes or businesses. It also covers products that may be released into the environment. Under the proposition, businesses must put the appropriate warning label on their products which states that the product may contain certain chemicals that could lead to birth defects, cancers, or reproductive harm due to exposure.
This proposition has an updated list of chemicals that falls into the regulation's specifications. This list is updated periodically, so businesses must check to see if any of the chemicals found in their products falls under the Prop 65 regulations.
What Does This Mean for My Business?
If you are a manufacturer purchasing materials containing the listed chemicals that will later be sold in California, you must place a warning on the product to inform Californians that the product contains chemicals that they may be exposed to which could cause a significant health risk. Prop 65 does not ban these products from being sold. It only requires that Californians are given the knowledge about the types of chemicals contained in the products.
Do I Have to Place a Warning on Every Product Containing These Chemicals?
No. The warning only has to be placed on products that contain the listed chemicals in significant amounts where it may pose a serious health risk to Californians by causing cancer, birth defects or other reproductive health issues. If the chemicals are at low amounts where there is little to no risk of exposure, then a warning label is no required.