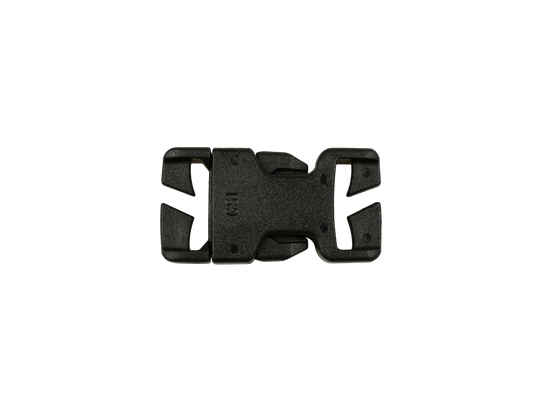 Plastic Split-Bar Side Release Buckle - Made in USA, Berry Compliant
Introducing our plastic split bar side release buckle, proudly made in the USA to meet the highest standards of quality and durability. Whether you're in the military, law enforcement, or simply a tactical enthusiast, this buckle is the perfect addition to your gear.
With its unique split bar design, this buckle is easy to attach and detach, making it ideal for replacing damaged hardware on your gear. The buckle is available in both black and Coyote brown finishes, in 1" and 1 1/2" sizes, ensuring that you have the perfect fit for your needs.
In addition to being strong and durable, this buckle is also incredibly easy to use. It features a simple yet effective design that allows for quick and easy attachment and detachment, providing you with the flexibility and convenience you need when out in the field.
So whether you're looking to upgrade your tactical gear or simply need a reliable side release buckle for your backpack or bag, our USA-made plastic split bar side release buckle is the perfect solution. Order yours today and experience the peace of mind that comes with having a strong and dependable buckle for all your needs.
See Specifications
Specifications
Technical Data
Material

POM

Load Capacity

Manufacturing Process

Injection-Molded

Country of Origin

United States