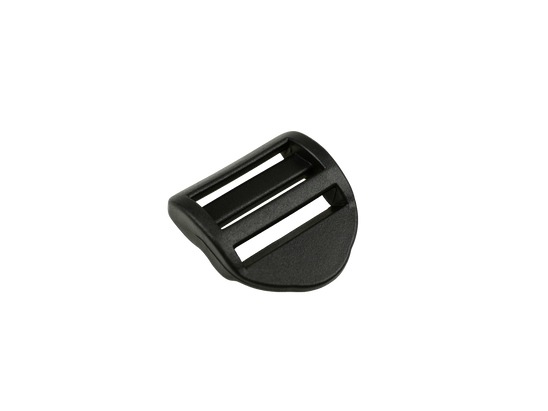 Plastic Ladder Lock - Made in USA, Berry Compliant
Introducing our plastic ladder lock, proudly made in the USA and manufactured to meet the requirements of the Berry Amendment. Available in both black and Coyote brown, this 1" ladder lock is the perfect strap adjuster for all your tactical and military projects.
Made from high-quality plastic, this ladder lock is strong, durable, and able to withstand the toughest conditions. It's perfect for use in backpacks, bags, and other tactical gear where strength and reliability are a must. The ladder design allows for quick and easy adjustment, providing convenience and flexibility in your gear.
So, whether you're a member of the military, a tactical enthusiast, or simply need a reliable ladder lock for your gear, this USA-made plastic ladder lock is the perfect solution. Order yours today and experience the peace of mind that comes with having a strong and dependable ladder lock for all your needs.
See Specifications
Specifications
Technical Data
Material

POM

Load Capacity

Manufacturing Process

Injection-Molded

Country of Origin

United States