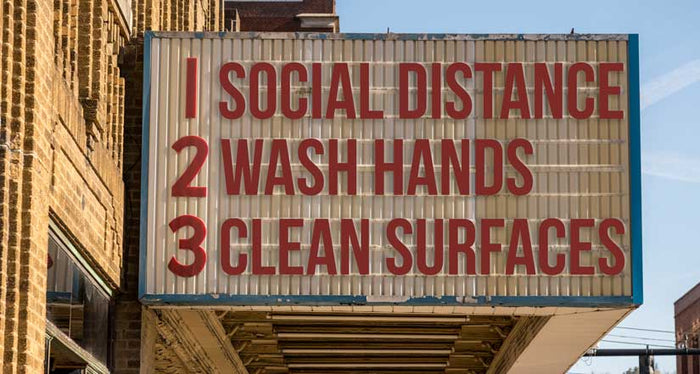 maintaining operations
A+ Products has always been and will continue to be committed to our staff and valued customers. In light of the recent Coronavirus developments, A+ is taking the appropriate steps to ensure the safety of our staff and community while maintaining 100% of our operational capacity to continue servicing our customer's supply chain needs.
what are we doing about it?
Effective March 18th, A+ Products' sales and administrative staff will be working remotely. Thanks to the efforts of our IT team, all remote employees are equipped with the tools and resources needed to continue offering the highest level of uninterrupted service our A+ customers are accustom to receiving.

To date, shipping carriers have maintained their regular pickup schedules and our warehouse is operating at full capacity. This will allow A+ to continue our promise of same-day shipments from our extensive inventory. 
As we enter these uncertain times, A+ Products will continue our legacy of a true supply chain partner, committed to supporting our customers manufacturing efforts with readily available components. 
Please do not hesitate to call our US or Canadian headquarters and we will have you connected with our sales staff immediately. We have the inventory you need to keep your manufacturing running.
On behalf of the entire A+ team, we wish you and your family good health and safety during these challenging times.

Sincerely, 
Mike Schreiber
President of A+ Products