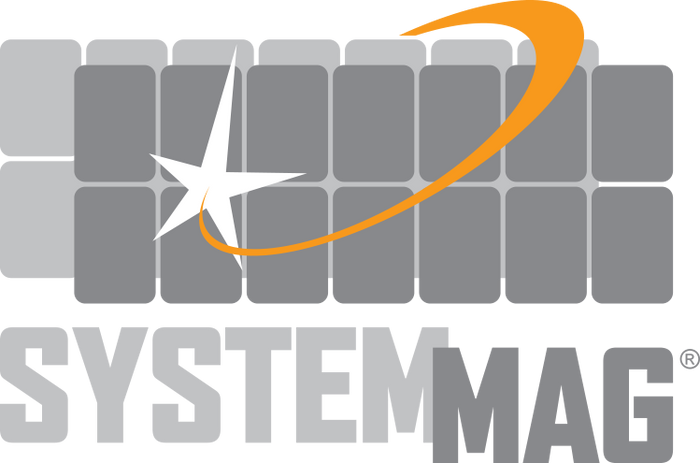 Check out all the info from the latest edition of the A+ Newsletter!
News
Have you had a chance to check out our new brand, Systemmag? This revolutionary line of magnetic systems has limitless applications. They are convenient, reliable, and easy to adjust. These systems are nickel free, antimicrobial, REACH compliant, and certified for OEKO-TEX Standard 100. In addition, each magnetic system is corrosion resistant, machine washable, and has a lifespan of over 20 years. They are perfect for emergency medical equipment, apparel and bags, and tactical applications. Contact your sales rep today for more information and samples.
Customer Spotlight
STUNT PUPPY
Gear For Active Dogs
For years, Ken Goldman searched for the perfect leash and collar for his golden retriever, Bauer. From volunteering at hospitals to running the trails, their lifestyle was busy – and put their dog gear to the test. Dissatisfied with other dog products on the market, Ken retreated to his basement, pulled out a sewing machine (thanks Mom) and created the Stunt Runner™, a dog leash fitted with a flexible connector, which enabled him to run easily with Bauer by his side.
He tested his gear with neighborhood dogs and quickly moved on to the most active of canines: Search-and-rescue dogs, law enforcement dogs, Iditarod dogs, dock-diving dogs. These dogs continue to test all Stunt Puppy products and inspire new gear.

What began as a basement project quickly turned into a national brand. Taking cues from high-quality climbing, skiing and camping gear, Ken used similar materials and construction techniques to ensure his products had the comfort and durability to keep up with even the most active dogs and their owners.
A+ is grateful for the opportunity to make Ken's life a little easier by supplying some of his components. By taking the guesswork out of sourcing, Ken can do what he does best: make awesome products for awesome dogs. Best of all, when we visit, we get to play with all of the dogs that 'work' at his office. Make sure you check out his newest line Stunt PuppyID, the collar that has you dog's ID info built right in!
Employee Spotlight
GERARD ZAPPA
Gerard Zappa & Mike Tyson
Q: What is the last book you read?
A: the 12 week Year
Q: What is your favorite movie?
A: Godfather
Q: What is your favorite thing to do?
A: Play music
Q: What is your favorite place in the world?
A: Italy
Q: What's the best meal you ever had?
A: Too many and all with Mike Schreiber
Travel With Mike
The next time you are in Brooklyn (and Brooklyn only!) be sure to visit Peter Luger Steakhouse.
Mike has dubbed it the best steak house in the world.
Reservations are a must, and can be tough to get. When you are planning your trip, keep in mind that they only accept cash or a Peter Lugar card.
Be sure to order the Tomato and Onions with a slice of well-done bacon and Thousand Island dressing.
Definitely get the Peter Luger sauce with your steak. The well done hash browns and creamed spinach sides are also a must!
Finish off with a nice ice cream sundae or a pecan pie with Shlag and you just had the most fantastic meal!
Need To Know
6 Things You Need To Know If You Buy 'Made In China'
Circuit Board Manufactured in China
1. The RMB has appreciated by 6.91% over the US Dollar compared to this time last year.
2. Petroleum prices have risen by 21.6% in the last year.
3. Zinc prices have gone up by 25.5% in the last year.
4. Steel prices have doubled since 2015.
5. China has implemented an environmental tax and is tightening regulations which have caused permanent closure of many dyeing and plating facilities.
6. The growing Chinese middle class and associated increased consumption is driving up labor rates and raw material costs.
The ever changing landscape of the global economy is complicated. So complicated, that Mike built an entire business based on navigating these murky waters for you. Rest assured that our team of experts works tirelessly day in and day out to deliver you the best quality product, at the most competitive prices on the market.